Northern Manufacturing & Electronics 2013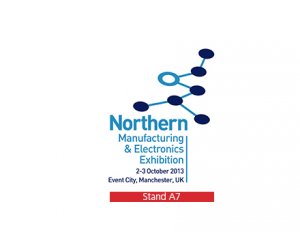 2 – 3 October, Event City, Manchester and we're at stand A7
Southern Manufacturing was such a success for us that even though it'll be a bit of a stretch (with EMO so close) there's no way we could miss out on Northern Manufacturing in October.
It's being held at Event City in Manchester – we haven't been there before but it looks great, it's really big, and really close to town. We've already been to Farnborough, we've got Birmingham in June, Germany in September and now with Manchester in October we're making a big effort to connect with all of our customers.
The exhibition has a wide reach; it's not just for those in Manufacturing but also Electronics so you really shouldn't miss it. It gives you an excellent opportunity to see the very latest manufacturing technology and production techniques and we're really looking forward to meeting everyone.
We've got a smaller stand again, staffed by members of our excellent sales team who can answer any questions you have about Machine Tools, and give you any advice you might need if you're looking to expand. We'll have plenty of brochures and demonstration videos, as well as our new interactive station. We'll keep you updated with more news about Northern Manufacturing as we get it with articles on our website and to make sure you don't miss a thing why not follow us on Twitter (find us @Dugardcom), see you in Manchester!