MACH 2014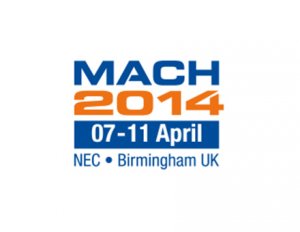 7 – 11 April 2014, NEC, Birmingham
MACH 2014, are you sure?! Are we really talking about that already? Well, no. Well kind of. It's rudimentary at this stage, just planning. BUT save the dates in your diary, 7 – 11 April 2014!
We've been speaking to our stand designers already – we're using the same team for EMO and MACH, they've done some brilliant draft designs for us and we couldn't be happier with the way everything's shaping up so far.
We're going for a slightly different feel this time – less machines but a lot more interactivity. You all know what a machine tool looks like so maybe we don't need to cart the whole range around with us every time we go to Birmingham? But we can still show you how everything works, and if it's virtual no one has to clean up any swarf!
We don't know what machines we'll be focusing on yet, but as soon as we have anything to say it'll go straight on the website! Just to make sure you don't miss a thing though, why not follow us on Twitter (@Dugardcom)?