The Dugard open house is well underway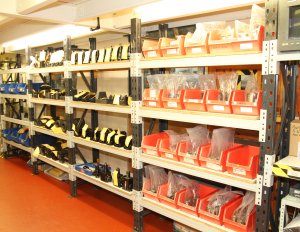 The Dugard open house is a cracking success! It's been hard getting ready as it was so soon after EMO – the machines have only really just got back so putting them all in place and getting demos on this amount of machines has been no small feat.
It's lucky we've got such a great workshop team as they don't put up with "that'll do", they always do whatever we ask to make sure everything is perfect. And it is, the showroom and the workshop look brilliant, fellas thank you very much!
All our new machines are in prime position so any of you planning a visit can see each of the machines – inside and out – and of course the demos show you what you really need to see. The Dugard 760E and 1000E are our new low cost VMCs. There's the Dugard 65 twin turret SY multi axis cnc lathe – it's the big brother to the immensely popular 32 sub spindle, 52TTS and 52TTSY cnc lathes. As well as those we've got the new Dugard X5 five axis VMC and the Dugard Academy 446 multi-function lathe. Of course there are plenty of core range to show you all, including the Dugard HD1886B – the heavy duty VMC with a unique inverted slideway design.