MACH 2016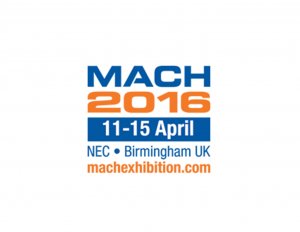 MACH is the biggest machine tools exhibition in the UK and if you've been there, well, ever, you'll have seen a big and very busy Dugard stand.
Indeed, anyone who went to MACH 2014 will remember it was possibly the best yet, with the Dugard stand one of the major attractions, so why have we decided not to join in this time?
As with any major decision, it's quite a complex one – and we changed our minds a lot in the process. For us, as one of the UKs biggest suppliers of machine tools, MACH has always been tremendously important. Considering all the great stuff we're hearing in the build up to this year's show, 2016 promises to be even bigger and even better than before. Clearly, had we made the decision to have a stand at MACH 2016 we would not have regretted it – all the suppliers and customers are together in one place, really giving us the opportunity to show why Dugard machines are better than the competition.
We're really busy developing new products
The thing is we've spent the last couple of years shaking up the way we work – developing and introducing lots of brand new products into the Machine Tools market. At MACH 2014 we launched our Dugard Lunan machines – a range of basic machines with limited options, giving us the room to offer exceptionally low prices. These had a brilliant reception at MACH, with multiple orders being taken on the stand. We didn't leave it there though, since 2014 the range has grown to include 3 VMCs, 2 multi-function lathes and a CNC lathe. We're still developing more models to add to the range and, with a lot of hard work we've managed to keep the prices exactly the same.
Another range we had immense success with at previous MACHs is the HD range of heavy duty VMCs. These were launched at MACH 2012 and shown at MACH 2014, both times selling machines off the stand and generating orders at the shows. The HDs have a unique boxway design where the X axis sits under the Y axis giving you a lot more space (and an impressively small footprint). The range has gone from strength to strength since 2012, expanding to include Dugard SS1263, a smaller, faster version of the HDs.
The E Range of VMCs was also shown at MACH 2014, and like all our MACH machines, was tremendously well received. As with all our Dugard machines, when we get a good one we don't just leave it there, we work on it to make it even better. The E Range is no different, evolving to now include the Dugard XP VMCs, similar to the E Range but with a bit of eXtra Performance! With heavier ways, faster rapids, more spindle power, through spindle coolant and 36 station toolchanger as standard, the introduction of the XP VMCs was a huge hit at our 2015 open house. With all the hard work we've put into development you'd expect the XP machines to be really pricey but amazingly, we've managed to keep the prices in line with the E Range and that's yet another reason for their popularity.
Our new online shop
We haven't just been shaking up the machines we offer, we've made a big change to how we offer them. Of course, we're always happy to meet our customers and we love seeing you at our showroom in Hove for a demonstration. If you're too busy, or too far away, our sales team are more than happy to pop in to see you at work to give you all the information you need about what machines could help you with a particular project, or just increase your efficiency. Lots of you already know exactly what you want and when we introduced our Dugard Lunan range we realised they were the ideal machines to buy online. The Lunans are straightforward machines with limited options and 3 control choices (Fanuc, Siemens or GSK), so there's no messing about and with our online shop you get the added bonus of a 5% discount when you buy online.
It doesn't stop there, now you can also buy any of our used machines online too! We've been selling used machines for a long time, so we really understand the need for a good bargain, and with our online shop that's exactly what you get. Instead of the 5% discount available on new machines, with used machines you never pay the list price, make us an offer and benefit from incredible savings – we haven't been running it long but so far we've seen some huge reductions, sometimes up to £10,000 off a machine's listed price. Just because you've bought online doesn't mean you won't get the same great service – with all the usual warranties and aftersales support and care you get with any Dugard machine, the online shop is really starting to work for us, and you, to give you exactly what you want.
We give you the best possible service and prices
The machine tool industry is going through a bit of a tough time, and it's not just us that have noticed it. It's having a huge effect on the companies around us, everyone's having to tighten their belts and unfortunately in some cases that's resulted in quite a few job losses. That was something we really couldn't entertain at Dugards, of course, it's as hard for us as it is for everyone else in the industry, but if we had to loose people then it's our customers that would be missing out; maybe we'd have to increase prices; and maybe the service you receive wouldn't be quite as good. However, at Dugards the directors have made a decision to try and keep a full team in place, giving us the ability to deliver the great service we always have.
Savings do have to be made somewhere though and exhibitions are expensive so we made a choice – work to our strengths, keep our team intact and cut back a bit on our marketing budget. We've still got a presence at smaller shows like Southern Manufacturing so we can get out and about and meet as many of our customers as possible, but we've saved a lot by missing out the big shows like EMO and MACH. Hopefully our customers will agree that's the best choice – at Dugard we've still got a great team of people and we're still able to offer you the best possible prices on our machines, services and spare parts. And remember, you don't need to wait to see us every 2 years at a show – we're always here at our head office and showroom in Hove, we're running demonstrations for customers every day. Although we've cut back on shows, our marketing department is as healthy as ever, we're constantly updating our YouTube channel with new videos and we do it all in-house, so if there's anything you need to see a machine do, give us a call and we'll film it for you.
Never say never!
So that's it, the reason we're not exhibiting at MACH 2016. It was a hard decision for us to make, but this time we think we've made the best choice. That's not to say we won't be back! We love MACH, as you can see from all the previous years we've been at the show, it's a fantastic showcase for our industry and we've been able to do a lot of good work and make some great deals. By the 2018 show we may decide that missing out was a big mistake and we'll have a bigger stand than ever! We hope you enjoy MACH 2016, remember though we're still here, as good as ever and we'd love to hear from you so if you need any info on any of our machines send a quick email to sales@dugard.com or call 01273 732286 and we'll be only too happy to help.