IMTEX 2013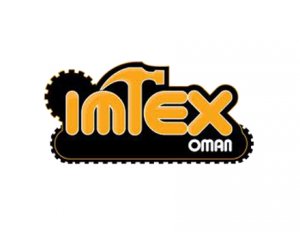 International Machinery, Tools & Equipment Exhibition, 2 – 4 December 2013, Oman International Exhibition Centre, Muscat, Oman
IMTEX, Oman is billed as a "grand spectacle of the latest advances in machinery tools, hardware and equipment … [providing] a superlative stage for examining the products and comparing and contrasting their performance", sounds impressive.
This'll be the first time for Dugard at a show in Oman, it's a brilliant opportunity and we intend to make the most of it. It's a great venue and we're really looking forward to finding out exactly what the machine tools market in Oman is missing, and how we can fill the gap. For our first exhibition here we won't be taking any machines but our stand will be full of information about all of the machines on offer at Dugard. We're at stand number 521C and the Dugard Middle East team will be joined by Eurogulf (our partners in the Middle East), so there is truly a wealth of machine tools knowledge and experience to be shared with our visitors.
The best place to hear about any updates we have for IMTEX is right here at dugard.com but if you want to be fully informed why not subscribe to our YouTube channel, and follow us on Twitter (find us @Dugardcom) and LinkedIn (C Dugard Ltd)?
If you need any further information about IMTEX2013 please email Paul Rushworth or Eurogulf.