Eastbourne Eagles – top of the elite league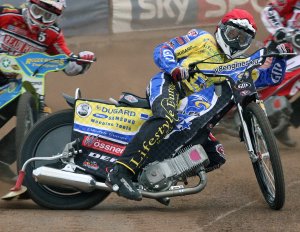 Victory is sweet – especially at Arlington Stadium these days as the Eastbourne Eagles have fought hard to maintain their grip at the top of the Elite League all season.
The Eagles – owned by Dugard Chairman Bob Dugard and MD Eric Dugard – have had a rocky couple of years, languishing around the middle of the table, finding it tricky to secure the vital away wins to garner them the top position. However, the tides are finally turning, with recent wins echoing the triumphs of the past – most recently as Knock Out Cup champions in 2008 and a notable Dugard family triumph when Martin Dugard was the UK Grand Prix champion in 2000.
The Eastbourne Eagles are going from strength to strength this season and the team have finally proved they are a match for anyone, we look forward to more wins and – fingers crossed – a place in the final!