Dugard open house 2015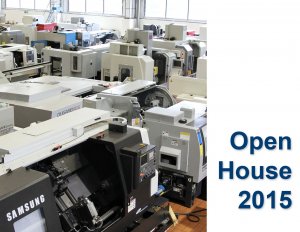 11 & 12 November, Dugard head office, Hove
It's our open house again at Dugard and we're doing it a bit differently this time.  For a start it's a day shorter, just 2 days this time instead of 3 (we've got a lot of deliveries planned before Christmas and we can't really have the loading bay out of action for too long). 
We're also switching up the evening entertainment, this time we're having a Pie & Mash night (on Wednesday 11th November), with an actual Pie & Mash truck in the warehouse!  We do have an amazing selection of machine tools for you to see though, that's still the same and really that's the most important bit.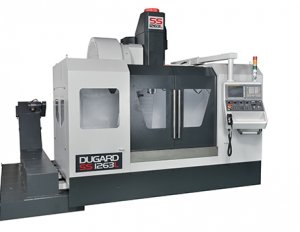 Dugard Lunan range
Our cost effective range of VMCs and lathes which have been so popular since we first launched them in 2014. As the Dugard Lunan machines are available to buy from our online shop, we like to keep a healthy stock of them at our head office in Hove so we'll have virtually the full range on show at the open house.
Dugard SS1263L VMC
We're also busy setting up the demonstration on our brand new Dugard SS1263L VMC. It's a really impressive, very high speed VMC with 12,000rpm BT40 direct drive spindle, roller linear ways, refrigerated ballscrews, 30 ATC, 1200mm X travel and 630mm Y travel. The SS1263 is great value and has amazing capacity for a comparatively small machine – the same footprint and price range as a 1000 VMC.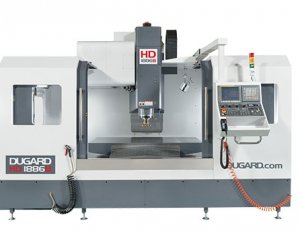 Dugard HD1886B
The HD models with their unique configuration (they've got a reverse axis table design reducing the footprint by up to 40%) have been tremendously successful for Dugard. Our best seller from the range has been the HD1886B with BT50 spindle, 4500 x 3150mm footprint and 32ATC and we've got one right now in the showroom at Hove, just ready for the open house.
Samsung PL45LY
The range of Samsung Machine Tools at Dugard is another success story for us and we've got a few here waiting to show you at the open house. All our stock models are CNC turning centres with live tools and include the compact PL1600LM, 1000mm bed PL25LM, PL35LM with 1500mm bed, the heavy duty PL60LM with 3200mm bed and the brand new PL45LY with boxways, 2200mm bed and Y axis.
We have plenty of our other Dugard machines on show at the open house including the Dugard 1000 Y Plus VMC with extended Y travel; 760E, 1000E and 1350E VMCs; Dugard X5 5 axis CNC machining centre with Heidenhain control; and the Dugard 65 TTSY CNC lathe with twin turrets, twin spindles and Y axis. As usual, any of our stock machines are available for immediate delivery, which includes any machines in our used department. We're also planning some great deals on stock so, if you like what you see you could very well leave our open house with a fantastic bargain!
If you'd like to join us for the Pie & Mash evening, on Wednesday 11th, they'll be serving from 6:00pm so get in touch to let us know you're coming (either email sales@dugard.com or call us on 01273 732286). Of course we'll be serving lunch both days as well so no one's going to go hungry. We hope to see you all at the open house, and for those of you who can't make it down to Hove remember to check out our new and improved online shop and get yourself a great deal. We'll be posting all the information, and any updates on the website as well as all over social media, make sure you follow us on Twitter (find us @Dugardcom), connect with us on LinkedIn (C Dugard Ltd) and subscribe to our YouTube channel (CDugardLtd) so you won't miss a thing.