Dugard at Robotics and Automation 2018
The UK's only dedicated robotics and automation exhibition is the perfect place to show off the new range of Hanwha cobots now available at Dugard. Robotics and Automation will take place at Arena MK in Milton Keynes, 10 & 11 October, Dugard are on stand 540.
The show aims to bring robotics, automation and future technologies across every industry together, giving visitors a chance to see all the exciting new developments available. Robotics and Automation is the perfect place for professionals from a variety of sectors looking to optimise their operations, as they'll definitely be able to find solutions. One of the solutions available of course is the range of Hanwha cobots, available in the UK exclusively at Dugard.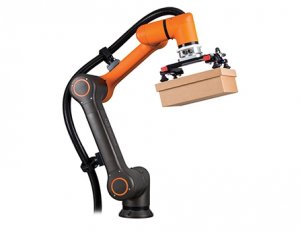 The Hanwha range, developed and produced in South Korea, is quite a coup for Dugard. It's only been on the market for a year and is already gathering a big following, with vice president Woo Sok Chang saying "Our customers are overwhelmingly positive about the HCR series. What really sets our HCR series apart from other Cobots on the market is that you can run two HCR Cobots off of a single control unit. They can save up to 10% in operating costs compared to using two Cobots from a competitor. This, combined with how easy it is to use the HCR series, allows our customers to increase their productivity." Hanwha's ambition for the HCR machines includes big plans to integrate AI, Big Data and the Internet of Things into the range giving these updated products greater scope to be used throughout industry and beyond.
There's more information on the Hanwha range in our Automation section and of course you can see them at the Robotics and Automation exhibition in Milton Keynes (10 & 11 October), as well as our open house in Hove (17 & 18 October). If you need any more information, would like to arrange a demonstration or discuss how a cobot could solve your production problems just email sales@dugard.com or call us on 01273 732286.