Hanwha ranges launched at Dugard open house
Made in South Korea, Hanwha sliding head CNC lathes and collaborative robots are now available exclusively at Dugard.  Both ranges were launched at our 2018 open house, 17 & 18 October at the Hove showroom.
Hanwha sliding head lathes
We've had a few sliding head lathes in the Dugard range for a long time – the Dugard 32 sub-spindle is one of our all-time bestselling machines.  The Hanwha range though is really quite different, with bar sizes from just 7mm up to 42mm.  These small bar machines are perfect for the medical, dental, electronics, automotive and aerospace industries as they'll all benefit from such precise machining. Hanwha have over 50 years' experience in the machinery business and they consistently invest heavily in technological development and innovation programmes allowing them to offer superb quality CNC lathes and very affordable prices.  Their state of the art multi axis machines come with either Fanuc or Siemens controls as well as removable guide bushes.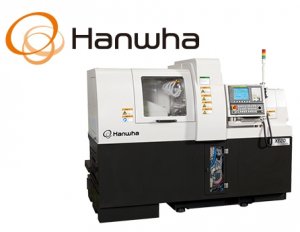 Hanwha cobots (collaborative robots)
Hanwha also offer a range of collaborative robots, or cobots, the HCR series.  These Hanwha robots fully integrate with your team providing easy programming, user friendly GUI (graphic user interface) and 0.01mm positional accuracy.  The small footprint and flexible mounting options mean you can use them anywhere, giving the customer huge scope to increase their productivity at up to a third less than regular industrial robots.  This won't be our first outing with the Hanwha cobots though, as we're also showing them at the Robotics and Automation show in Milton Keynes the week before.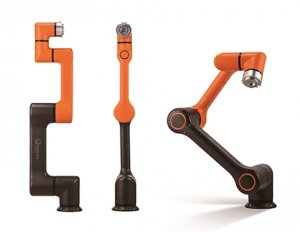 Dugard range on show
The Hanwha lathes and cobots are just part of the huge range of machinery we've got on show at the open house.  You'll also be able to see our popular XP range of vertical machining centres with heavier ways, faster rapids and increased spindle power than their previous incarnations.  The Dugard 1000 Y Plus will also be under power, another best seller with a 610mm extended Y travel, heavy duty design and an impressively small footprint.  Added to that we've got the Dugard X5-800 high speed gantry type 5 axis VMC with 18,000rpm Kessler spindle, 800mm Kessler rotary table and a maximum load of 1300kg.  Of course we couldn't have an open house without a good assortment of SMEC CNC turning centres to entice you through the doors.
Curry Night
Talking of enticing – if all the machines on show aren't quite enough, a curry might be just the nudge you need. We'll have some sandwiches ready for you both days if you're around at lunchtime but on the Thursday why not stay for dinner? It wouldn't be a Dugard open house without a curry night, this year it's on Thursday 18 October and we'll be ready to dish up about 6:00pm, so make sure you're here before it's all gone!
If you need any more info, or have any questions, give us a call on 01273 273386 or email sales@dugard.com