Bob Dugard 1942 – 2018
It is with great sadness we have to announce our company Chairman Bob Dugard passed away peacefully at Royal Sussex County Hospital Brighton on the 5th of August after a long illness which he fought in his typical "never give up" fashion. His wife Margaret was at his bedside when he slipped away, our heartfelt condolences go to her, children Charlotte, Martin, Paul, step daughter Kathryn and all those close to him.
Bob had worked for the company for 60 years, starting when he was still at school during evenings and weekends helping father Charlie during its formative years. As a young man he also combined a very successful Speedway racing career alongside his work at the business. During the glory days of the sport he landed a professional contract at the early age of 16 and went on to ride for many years mostly at Wimbledon which was one of the top first division clubs in that era.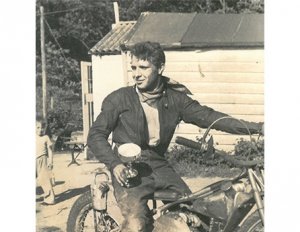 (The picture shows Bob with a cup from one of his early wins aged about 17, he went on to win many more)
After his racing career finished he went onto promote Speedway at Eastbourne, Oxford and White City in London.  As with his racing career he had great results with all the clubs he was involved with winning the League and KO Cup competitions on many occasions. He will also be remembered as a mentor for young riders, during his time as a promoter he was renowned for spotting new talent and many of his protégés went on to be some of the best riders in the sport.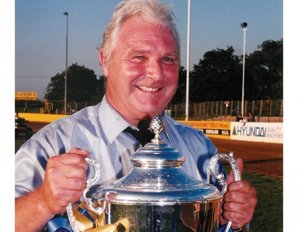 (This picture shows Bob in 1997 after the Eastbourne Eagles won the League Cup)
Bob was instrumental throughout his life building the business of C Dugard Ltd having also the vision and drive to start a machine tool business in Poland years ahead of the competition, MTI has gone on to be one of the top machine tool companies in Poland. In recent years at C Dugard Ltd he took on the role of Chairman using his considerable experience to guide the team with all his years of knowledge in the Industry. Despite his ill health over the last few years he still came into the office every day right up until recently when he was admitted into hospital. He will be sorely missed.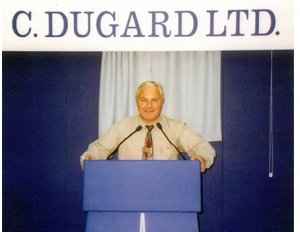 The office will be closed from 1pm on Friday 17 August for Bob's funeral.  The family have asked for it to be a private funeral but thank all those who've been in touch for their kind messages of sympathy and support.  If anyone would like to make a dontation in memory of Bob, for the 'Speedway Riders Benevolent Fund', cheques can be sent to Bungard Funeral Directors, 90 Sackville Road, Hove, BN3 3HE or you can make a donation online at www.bungards.co.uk