Dugard adds to its growing team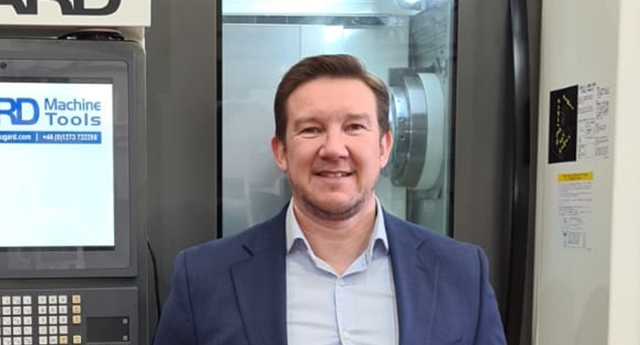 As the UK gradually returns to post-pandemic levels, we're happy to have appointed David Rawson to support the relentless growth that we are enjoying across all our brands. Joining us in April as the Area Sales Manager, David will be tasked with serving the rapidly growing customer base in the North of the UK.
With almost 30 years in manufacturing, David started his engineering career as a machine shop apprentice at a subcontract company. Following his apprenticeship, David worked at prominent subcontract machine shops such as Arnold Wragg and then Universal Drilling where he spent 13 years as a machine shop supervisor and programmer.
Wanting to cut his teeth in technical sales and account management, David has spent the last 10 years working for some of the UK's most prominent machine tool and ancillary equipment manufacturers. During this period, David has cultivated strong relationships with manufacturers in all industry sectors from all corners of his sales area in the north.
Commenting upon the addition of David to the Dugard team, our Sales Director Colin Thomson says: "We are delighted to welcome David to the Dugard team. From previous experience of working with David, he has an excellent and professional rapport with clients and his industry knowledge and ability to create the most productive and cost-effective solution for customer requirements is second to none. David has extensive experience of working with cost-competitive machine tools, high-end solution-driven machine tools and also sliding head turning centres – all of which are available in the Dugard portfolio."
"We have six machine tool brands that are complemented by extensive automation solutions. With everything from the Dugard cost-competitive range through the robust SMEC series and the Kitamura high-end machining centres, and on to the heavy-duty Ibarmia multi-tasking machines, we have a machining centre to meet the needs of every business. Likewise, we have the heavy-duty SMEC slant bed turning centres, the multi-process travelling column Ibarmia range and the most productive sliding head turning centres in the industry with the Hanwha line-up. Armed with such a diverse line-up, David will certainly make further in-roads with existing and new Dugard customers in the north."