Bob and Eric in the top 100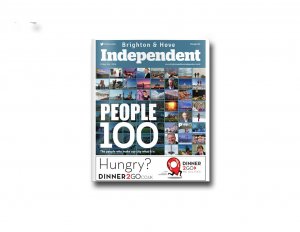 It's another good year for Bob and Eric Dugard as yet again they've made the People 100 list in the Brighton and Hove Independent.
  People 100 is a list of "the people who make Brighton and Hove what it is", they're not necessarily powerful, the most influential or famous, but they definitely play a significant part in shaping Brighton and Hove.
Bob and Eric are in the business section – identifying them as one of the people who have made a distinctive contribution to life in Brighton and Hove. Of course we're proud, and very pleased, as their inclusion in the list proves what we already know, after nearly 80 years in business Dugard Machine Tools is still a force to be reckoned with!