Stanislaw Kaminski MTI Poland Vice President – a great loss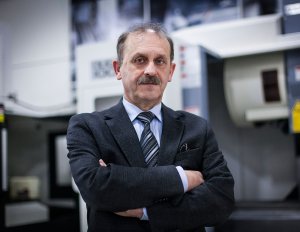 It was with tremendous sadness that we received the news of Stanislaw Kaminski's death yesterday afternoon.  Stanislaw was part of the original management team at MTI Poland, working for the company for 25 years. 
He was very well respected – both at MTI Poland and at Dugard in the UK.  He was the company's technical guru and his leadership inspired an incredible depth of loyalty, commitment and affection from the team in Poland.
Unfortunately Stanislaw had cancer, and he suffered for a long time. He bravely worked through his treatment at the beginning, but sadly as the disease, and the side effects of his treatment, took hold he had no choice but to take a step back and concentrate on his health at home. The team in Poland are understandably devastated, as is everyone here at Dugard and he was held in the very highest regard by Bob and Eric.
Stanislaw will be very sadly missed and we send all our love and best wishes to his family and the team in Poland.