We're expanding the Dugard team
New year and exciting new opportunities
We've got a fantastic opportunity to join one of the UK's leading suppliers of CNC machine tools and services, a dynamic company with 80 years in the engineering industry.
We have a vacancy for an applications engineer. The role is are integral to our expansion plans, and if you fit the bill, you'll be joining Dugard at an exciting time where you'll be instrumental in our growth.
We're keen to get the very best people and in our experience they come from direct applications, so, we're not able to take applications from agencies. If you feel like you'd be a great fit for Dugard, get in touch and tell us why.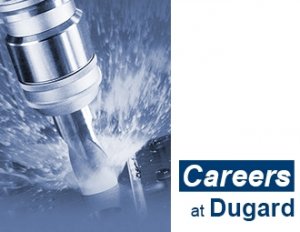 Applications Engineer Vacancy
Join our team of applications engineers. Our applications engineers work as key players in sales and customer support. We want an applications engineer experienced in milling and turning machining centre applications who is fully conversant with Fanuc, Siemens and Heidenhain controls.
Email your CV to our technical manager, Siavash Baghaei