Southern Manufacturing 2014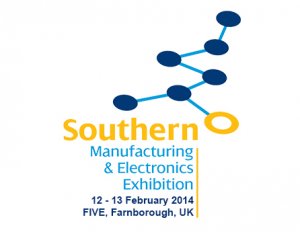 We hadn't been to Southern Manufacturing for quite a few years, so we decided to give it a go again in 2013 and we're so glad we did. it was a really great show to be involved with, resulting in loads of high quality leads and brilliant feedback.
It's an unusual one for us as generally we focus on purely machine tools shows. Southern Manufacturing though is absolutely the most comprehensive trade show for advanced engineering, manufacturing solutions, innovations and education equipment. With such a wide variety of suppliers, it attracts an immense cross section of industry professionals – each trying to find new products and services for both engineering and manufacturing which is great for us and there's always the chance that we'll meet some brand new customers.
We'll be at more or less the same stand as last year – M66 – any of you who went in 2013 will have met Karen and she'll be there again in 2014 to get you any information you need. There will also be our southern area sales team members – Paul Wallace, John Bellows and Andy Yeomans so if you've got any upcoming projects you need any help with or advice on just pop along and let us know.
Any updates we have on Southern Manufacturing (or any other show) will be posted here on the site, as well as Twitter (find us @Dugardcom), and LinkedIn (C Dugard Ltd), of course if we've added any machine videos you can see them on our YouTube channel (if you subscribe you'll get an email as soon as we update anything). So remember to check in regularly to see what we're up to.