Prices slashed on used machines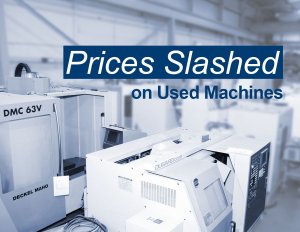 There's always been an impressive choice of used machinery at Dugard. Of course that's fantastic for our customers as it gives them the opportunity to buy some great machines from top quality manufacturers at rock bottom prices.
We're starting to think about our next open house. At the moment we're looking at the early part of next year, and that means we need to clear the decks in our showroom to make way for brand new models. To put our space making plan into action we've slashed the prices on our used machines. The new prices have been received really well – with our phones constantly ringing and the lorry always out on deliveries.
There are still some great bargains to grab though, with a few machines listed here and more on our website, including some keenly priced ex-demo machines. If anything takes your fancy give us a call on 01273 732286 or email sales@dugard.com, and we can start talking deals.