Kitamura vertical, horizontal and 5 axis machining centres at Dugard
The Kitamura range of high speed, high precision vertical, horizontal and 5 axis machining centres manufactured in Japan are the newest addition to the strong profile of machine tools available at Dugard.
Devoted to providing the highest levels of quality in every machine they produce, Kitamura design and build their machines precisely, from the ground up, meaning no short cuts in design and manufacture.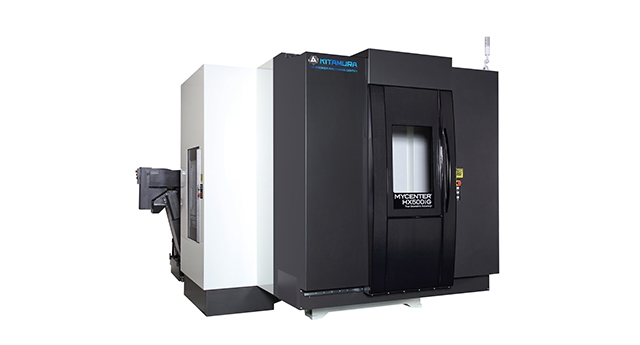 Kitamura's remarkable multi-pallet systems offer savings on set-up time, manpower and tooling costs. Unique design features on the Kitamura machines allow for these pallet systems to be installed on existing machines in the field, cutting down on delivery times and extending the life of current machines.
Kitamura also incorporate their flexible manufacturing systems into their range of machines, meaning each customer's manufacturing requirements can be tailored specifically to them. Kitamura customers can easily add systems, cells, machines and loading stations enabling them to incorporate an unmanned machining development process. This can be utilised by even the smallest machine shop, giving them the ability to optimise uptime and growth.
Manufacturers need to be confident that their machines are capable of running this type of lights-out application and Kitamura's proven record of precision, accuracy and reliability make them the ideal choice. Kitamura are dedicated to building the most technically advanced machining centres in the world, with the durability to ensure that customers have an investment that keeps providing a return for many years.
If you need to know anything about Kitamura machining centres, email us on sales@dugard.com or call 01273 732286, remember to check Twitter (@dugardcom) and LinkedIn (C Dugard Ltd) as we update them regularly with any new info.