Dugard install the biggest Chevalier grinder in Europe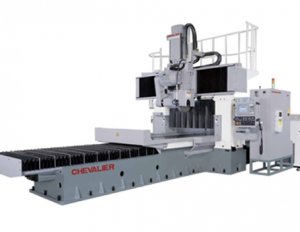 The biggest Chevalier grinder in Europe, the FSG-60120DC, has been installed by Dugard in Cheshire.
It's a heavy duty double column CNC surface grinder with fixed beam as well as twin headed vertical and horizontal spindles. The table measures 1500 x 3000mm and the machine weighs 30,000kg. It's manufactured by Chevalier, one of our Taiwanese partners who also manufacture the Dugard VMC range.
The grinder was installed by Dugard engineers over a 3 day period, with assistance from Chevalier works engineers who came over from Taiwan for the project. The machine will be used for precision ground plate and fixturing we plan on updating you soon with a case study so make sure you have a look.