2G Tooling goes barmier over new Dugard machine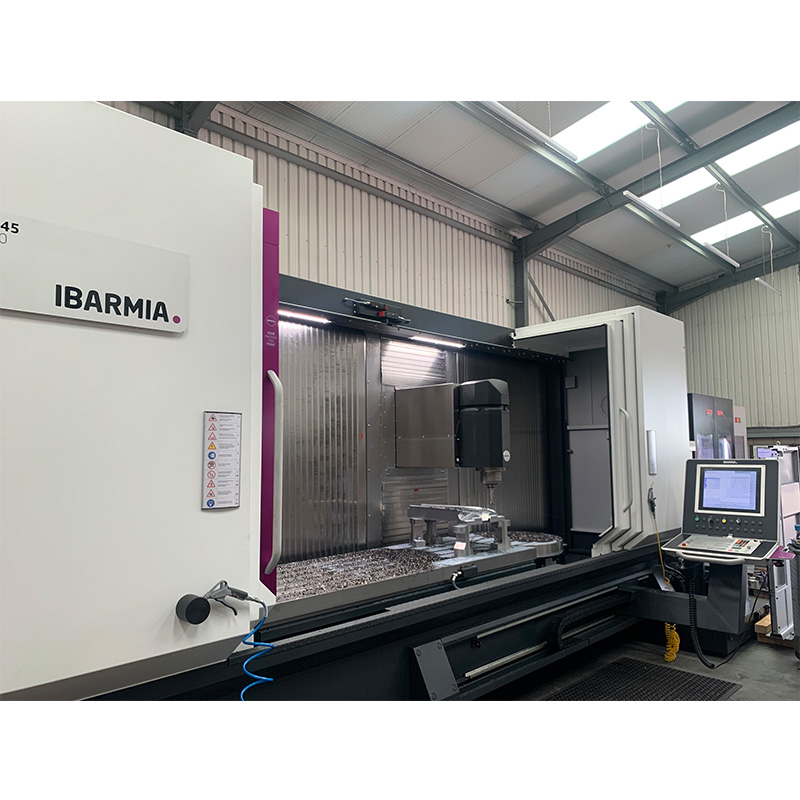 Located near the major automotive OEMs in Warwickshire, 2G Tooling Ltd has rapidly built a prestigious reputation for manufacturing everything from fly press tooling through to large drawn tools. To expand the scope of its toolmaking capabilities, the Southam based subcontractor has recently purchased a large bed 5-axis Ibarmia machining centre from Dugard.
Offering a complete service from subcontract machining through design and manufacture, the specialisation in precision press tooling, jigs and fixtures has carved a niche for 2G Tooling. To expand the flexibility and capacity of the business, the company has just acquired an Ibarmia ZVH45 L3000 Star 5-axis machining centre that has a 3m bed, a travelling column, +/-105-degree B-axis, a rotary table and a capacity for up to 6-tonne workpieces on the bed.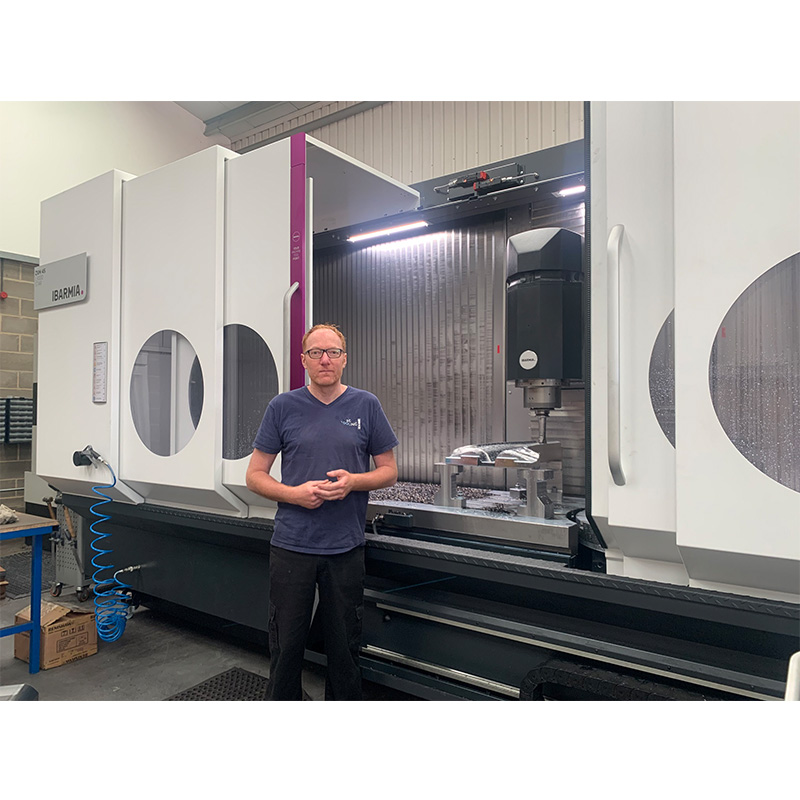 Commenting upon why the company bought the machine, Chris Peters, the Managing Director at 2G Tooling says: "The main reason we bought this machine was to give us extra flexibility, extra capacity and size. It is a much bigger machine than what we previously had, which we part exchanged for the Ibarmia. What sold this machine to us was a Zoom meeting with the factory in Spain where the machines are manufactured. The difference between Ibarmia and what I have seen before from most mass-produced machine manufacturers is a bespoke set-up and family ethos of the business. You could actually see each machine going through production with more time and care being spent on each machine that is bespoke to the individual customers."
When asked why the company specified the Ibarmia ZVH45 L3000 Star model, Chris says: "This machine will not only give us extra capacity but much greater flexibility. Having the rotary table and the B-axis will allow us to machine components for sectors that were very difficult for us to do previously."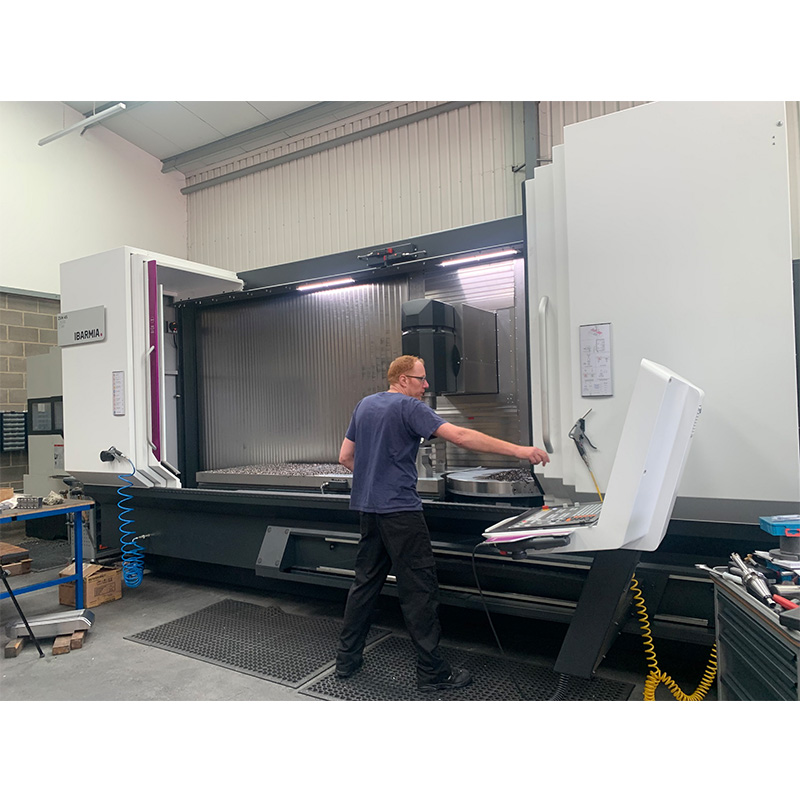 With a BT/CAT 50 spindle taper and 27/39KW of spindle power, the high torque 12,000rpm spindle also demonstrates an exceptionally stable and powerful platform for heavy material removal rates and extended cutting tool performance. As Chris states: "The flexibility and the reach of the machine will enable us to reduce the overhang of tools from 100-150mm to 30 to 50mm. This will improve the stability of our tooling, the surface finishes and subsequently improve our tool life. It will also give us faster cycle times and reduce our costs on cutting tools – these are all improvements the machine will provide for us. We can see the potential savings and also an even better quality of product for our customers."
The machine installed at 2G Tooling incorporates the latest generation Heidenhain TNC640 HSCI CNC control system, on-machine probing, linear glass scale feedback on all axes with pre-loaded rolling shoes and a 40 position ATC. The new installation also provides 40m/min rapid feed rates, through coolant spindle, swarf conveyors and much more.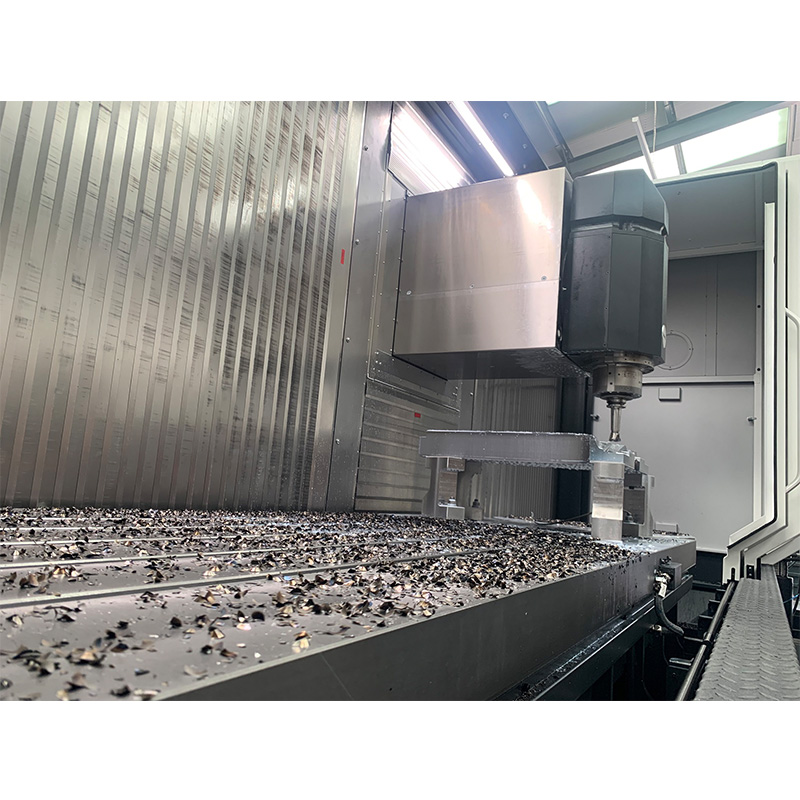 Looking to the first parts that 2G Tooling will be putting on the Ibarmia machine, Chris continues: "We are currently designing a tooling job for a customer, and we are already designing the job in a way that will accommodate this machine. There will be certain features and things like holes in the sides that we can now undertake in a single set up, which would previously have been three or four setups." The ability to machine large parts in full 5-axis will significantly reduce secondary set-ups and lead times for 2G Tooling whilst the on-machine probing system will provide confidence that every part coming off the machine will be machined to impeccable precision levels without secondary set-ups.
The Ibarmia provides a spacious 3m by 800mm by 800mm in the X, Y and Z-axis with an 800mm diameter integrated rotary table that has a 1.1m swing and this not only enhances flexibility for the company, but the integrated table also demonstrates astounding rigidity and stability for 5-axis machining. Alluding to this, Chris says: "From a capacity perspective, we can go up to 6 tonnes on the bed and the rotary table can do 1.5 tonne, which is a lot more than the small trunnion work that we have been able to do up until now. Straightaway, the larger dies and workpieces can go straight on the rotary table and these large pieces can be 5-axis machined. This will open us up to new markets as far as general machining goes, especially having up to 3m in X-axis and a larger capacity in Y-axis, more height in the Z-axis and also the greater weight on the table – it's all flexibility."