Dugard have been providing machine tool solutions to Inca for decades…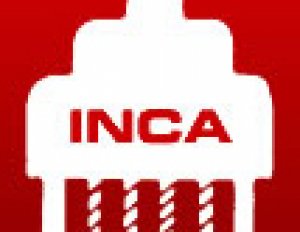 Inca Geometric – Tony Clifford
Founded in 1956 and based in Canterbury in Kent, Inca Geometric provide a fully comprehensive subcontract machining, measurement, test, assembly, retooling and re-engineering service.
It has all the advantages of a family owned business and uses the very latest CNC machine tools. Supported by a team of multi-skilled engineers Inca Geometric are proud of their in-house design, metal cutting and test equipment build function capabilities. They serve a wide variety of industries such as food, power, automotive, leisure, oil and agricultural, offering bespoke machine tool and press products as well as test equipment and fixturing.
In order to service the needs of these industries, the manufacturing arm of the business is equipped with the latest in machine tool and CNC technology. One of their main CNC machine tool suppliers is Dugard.
Inca Geometric have been buying machinery from Dugard for decades, in the last five years alone they've purchased six new CNC machine tools. The latest being a Dugard 350G, which is a 12-inch chuck, heavy duty, high performance CNC lathe. This machine was selected over many other machine manufacturers due to its abundance of special features. Most notably the Dugard 350G has a Geared Headstock enabling the machining of more difficult materials, therefore allowing Inca to be much more flexible to their customer base.
Other machines purchased from Dugard over recent years include a Dugard 400 CNC Lathe, a Dugard 1500 VMC, a HBM4 Horizontal CNC Boring Machine and a Tos W100A Manual Horizontal Borer, all of which have delivered a significant return on investment for the company.
Tony Clifford comments "We have bought from Dugard for many years. The business has a huge port-folio of machines which gives us great comfort when we're looking to buy from someone that can offer the support and back up our business needs. We work in the demanding defence and automotive industries specialising in design, right through to the delivery of complex parts. You can see therefore that the manufacturing process is a big part of what we do, turning, milling and general machining must be right every time."
Inca Geometric is an extremely successful business with an annual turnover of £1.5 million a year. Their company is based on a very loyal, technically demanding customer base that bring them a considerable amount of repeat business. Their real passion however is their apprenticeship offering of which they are very proud. Over the last five years they have had five new apprentices and this number will continue to grow. Recent projects completed by Inca Geometric have included vacuum pumps, marine components and special rotors but they have also provided a re-engineering emergency breakdown service for the power generation and food industry.