Dugard fixes productivity gains for Special Bolt
As a manufacturer of fasteners with over 150 years of experience, Coventry-based Special Bolt Ltd can produce more than 100,000 pieces in a single day shift. This capacity has been boosted by the arrival of a Hanwha XE20 sliding head-turning centre from Dugard.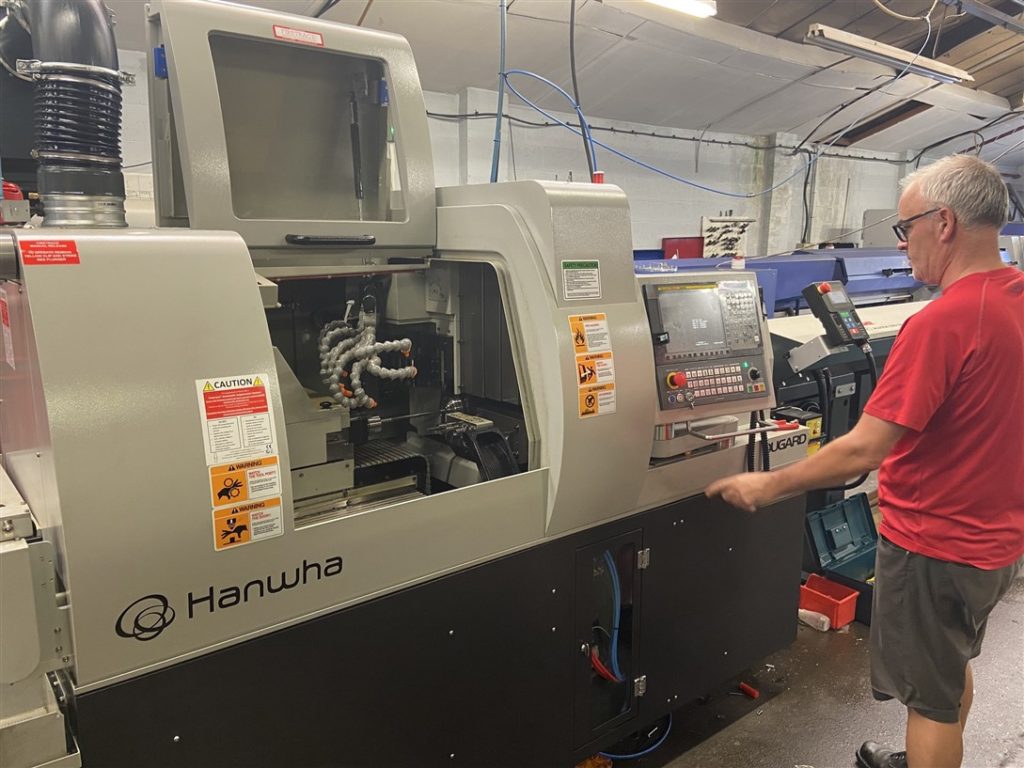 Installed in 2021, the Hanwha XE20 has solved several issues for the Coventry-based company. As Tim Bayliss, Managing Director of Special Bolt says: "The main reason we bought this machine was for capacity. We also needed something that would fit into the limited space that we have. The Hanwha XE20 machine is the opposite hand to existing sliding head machines, so it fitted perfectly where we needed it to fit. The Hanwha XE20 has the same versatility as other machines, but it seems to be a lot smaller with a lot more punch!"
Producing components in standard and bespoke sizes in various materials and manufacturing in both metric and imperial sizes from 6 to 24mm diameter, Special Bolt manufactures everything from locating flange screws, conrod bolts, striker pins, serrated shoulder studs, dome nuts, shear bolts, nylock nuts, full hex nuts and many more variations that can be produced to the specification of the customer.
Referring to the diversity of its workload, Tim adds: "It has enough power to do all the different types of jobs that we do. Some jobs are easy, and some are not, but if you don't have the power, you can't make the parts that your customers require." Commenting more on the power of the machine, Tim states: "It's not about saying this machine is more powerful than something else, it's the fact that it seems to be smaller. It doesn't take up as much floor space and the 'handing' really helps." This is credited to a footprint of just 2260 by 1240 by 1670mm that presents a tooling configuration with up to 6 OD tooling positions with 20mm diameter capacity, 5 front working tools and up to four ER16 cross drilling positions. Adding to this flexibility is an 8,000rpm sub-spindle with 2 fixed and 2 driven tool positions.
Looking at the work that is going through the machine, Tim states: "If we are making short parts and you are only doing a turn, you could be making a part in 20 seconds. Then, you could be producing a longer part that may have a cycle time of 6 or 7 minutes. This all depends on the complexity of the part. However, it is more about the fact that this Hanwha machine does all of the parts in a batch exactly the same – each and every time."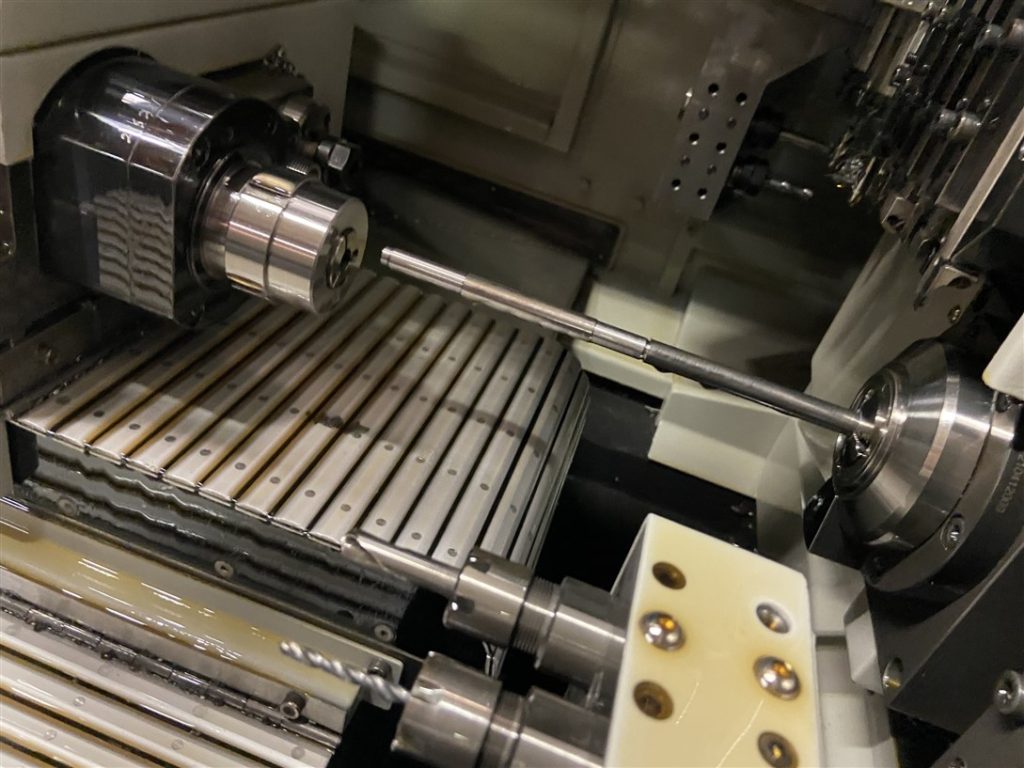 This repeatability is the result of a robust machine platform with a weight of 2500kg that is crammed into a small footprint. Additionally, the 15kVA machine has a 20mm bar capacity and the main spindle that provides a 10,000rpm spindle motor with 2.2/3.7kW that generates exceptional torque throughout the speed range for machining an extremely diverse range of components and material types.
Alluding to the ability to run unmanned, Tim says: "We do run the machines beyond the standard shift for a while, but we deliberately try not to. Even though the machines have built-in fire extinguishers, we don't want to 'tempt fate' in the event of an issue. So, we run the machines for long hours where we can and this may mean running the machines for 2 to 3 hours in the evenings without a setter, but that is the whole point. The setter sets the machines, the machine does the job, and the setter is then free to do something else, elsewhere in the workshop."
Looking at some of the challenges the company encounters when producing fasteners, Tim says: "When we are producing fasteners, we are looking to eliminate what we call 'push off'. With the new Hanwha machine from Dugard, you can machine really close to the guide bush and this means you do not get 'push off' – the result is a nice standard size, which helps us in further processes further down the line."
Discussing why the company opted for a machine tool from Dugard, Tim adds: "Dugard came to us and presented this new machine. The machine is the most competitive in terms of its price and specification, but it does everything else that everyone else's machines can do. The proof is in the pudding and 12 months later, it is here still doing what it was purchased to do a year ago without any issues."