ADIPEC 2013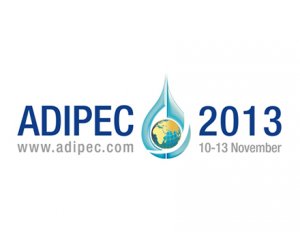 10 – 13 November 2013, Abu Dhabi National Exhibition Centre, UAE
The Abu Dhabi International Petroleum Exhibition and Conference (ADIPEC) is the largest oil and gas event in the Middle East. 
The show's been running for a number of years now and although this is only our second year, Adipec has well and truly earned its place as a permanent fixture in the Dugard exhibition calendar.
The 2012 show turned out to be very beneficial for us, no surprise there as it's supported by Abu Dhabi National Oil Company (ADNOC) as well as the UAE's Ministry of Energy. It's growing in popularity year on year and now attracts more than 51,000 attendees, with 1,600 international suppliers so the team at Dugard Middle East are really excited to see what November brings. This year we're at stand 8150. Obviously there is still quite a lot of planning time for us but we can't wait to get started! We'll make sure that any updates are posted on the website as soon as we can, just to make sure you don't miss a thing why not subscribe to our YouTube channel, and follow us on Twitter and LinkedIn?!
If you need any further information on ADIPEC 2013 please email Paul Rushworth or Eurogulf.