Dugard XP range of vertical machining centres
MTD CNC came to visit us recently to have a really in-depth look at our XP range of vertical machining centres.
With 5 models in the range from 762mm right up to 2060mm X axis travel, the XP range of vertical machining centres, and 4 of those models in stock, the MTD team had quite a busy day.
It's a mid-range selection of machining centres, featuring bigger ballscrews and bigger guideways for a more robust type of working environment.  With extensive machine options like 4th axis units, Renishaw probing and toolsetting as well as Fanuc, Siemens or Heidenhain control options, the Dugard XP range of VMCs is ideal for a huge variety of machining environments.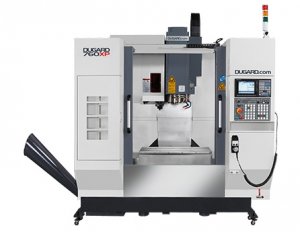 Dugard 760XP
Smallest in range, we had a cutting demonstration set up on the 760XP for MTD and you can see that in the video below.  It has a 762mm X axis travel, 435mm Y axis travel and 520mm Z axis travel.  There's a powerful 16.5kW, 12,000rpm spindle as well as a 28 station, side mounted toolchanger.  The 760XP is also a beautifully compact machine, with a footprint of just 2696 x 2200mm.
Dugard 1000XP
This 1 meter machining centre is probably one of our best sellers, luckily the 1000XP was also in stock the day MTD came to experience the XP range.  It has1050mm in the X axis, 540mm in the Y axis and 560mm in the Z axis.  Again MTD were particularly impressed with its speed, highlighting the 12,000rpm spindle, 44m/min rapids in X and Y and 25m/min rapids in Z, as well as the standard 36 station BT40 toolchanger and swarf auger.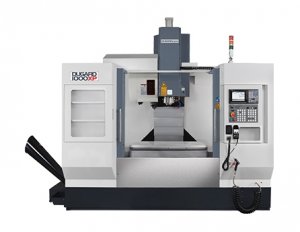 Dugard 1350XP
One of the benefits of the 1350XP is that it has an extremely generous working envelope, suitable for larger component manufacture.  It has 1350mm X axis travel, 640mm Y axis travel and 66mm Z axis travel (quite large for a machine of this size).  Again it has an impressive 36 tools as standard, and a BT40, 12,000rpm spindle.  Control options across the whole XP range include Fanuc (with manual guide i software), Siemens (with shopmill software) and Heidenhain. 
Dugard 1600XP
We didn't have a 1600XP in stock when MTD came but, like the other models in the range it comes with the same extensive options and the same impressive specification.  Capacity on the 1600XP is 1630mm in the X axis, 850mm in the Y axis and 815mm in the Z axis with BT40, 12,000rpm spindle, 33/33/25 m/min rapids in X/Y/Z and a 36 station twin arm tool changer.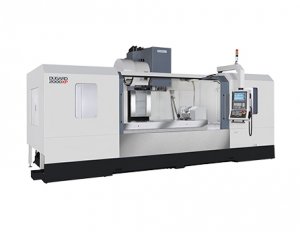 Dugard 2000XP
The 2000XP is the largest in the range.  As with all the other XP machines it comes with 12,000rpm BT40 spindle, 36 station twin arm automatic toolchanger and 20 bar through spindle coolant.  It's a big machine and we have a big demand for it, with over a dozen sold this year so far.  It has 2060mm X axis travel, 850mm Y axis travel and 815mm Z axis travel as well as a 36 station twin arm toolchanger, 18.5kW spindle motor and 33/33/25 m/min rapid feeds in X/Y/Z
Always in stock
The beauty of the XP machines is that they're part of our core range, so we always have models in stock.  Of course that's great news for our customers as that means we can arrange a delivery nice and quick.  So, if you need any information on The Dugard XP range of vertical machining cetres, email us at sales@dugard.com or give us a call on 01273 732286.