Dugard delivers the solution to DGF
Founded in 2005, DGF Engineering Ltd has been on a continuous growth trajectory and at every step of the way, the Hertfordshire manufacturer has turned to Dugard for its industry-leading machine tools. The company started its investment in Dugard machines with the Dugard 1000 3-axis VMC – this has since been followed by a SMEC SL 2000M turning centre and now a smaller Dugard 550 machining centre.
The acquisition of the SMEC SL 2000M turning centre in 2022 was due to the turned components at DGF Engineering Ltd increasingly needing secondary milling operations on machining centres. To free up milling capacity, the Royston-based subcontractor that produces a diverse range of components for a variety of industry sectors believed the Dugard SMEC would make a major difference – and it has.
Recalling why the company invested in a live turning centre, Liam Fernard from DGF Engineering recalls: "Turning work with milled features were tying up our CNC milling department for too long and we needed a solution with live tooling. As we were happy with the service that we received from Dugard on our Dugard 1000 3-axis VMC, we naturally looked at their lathes and the SMEC SL 2000M turning centre ticked all the boxes."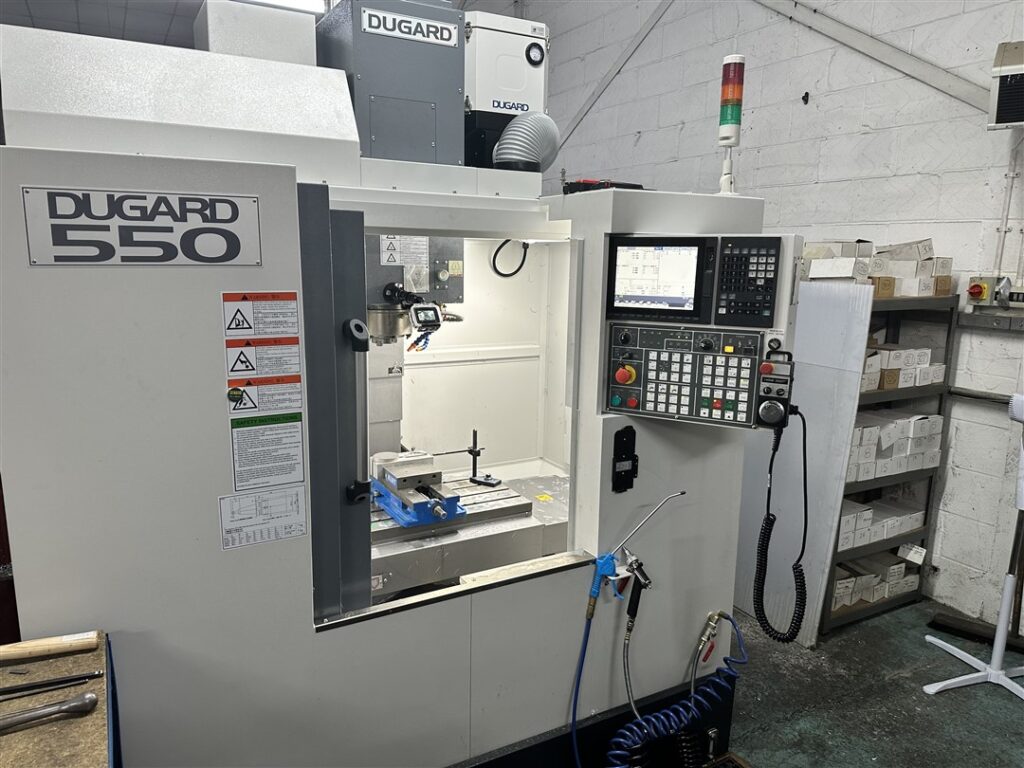 With the service, support and reliability of Dugard being as robust as the machines, the company turned to Dugard once again when it needed additional milling capacity. Discussing the latest acquisition, Liam says: "We bought the Dugard 550 for several reasons, one being the small footprint. We didn't have a huge amount of room and the machine that the Dugard 550 replaced was only a small machine. A lot of the work we do is quite small components, so we didn't need a big bed and big footprint machine like our Dugard 1000. So, this machine ticked all the boxes and it fits exactly where we wanted it."
Discussing the work the company is machining at present, Liam says: "As a subcontractor, we will typically machine anything, but our main industry focus is the scientific, liquid and gas testing industries – but then we could also be doing work for a farmer down the road."
Looking at the materials the company machines, Liam continues: "We machine a wide range of materials that include aluminium and stainless steel, and for a small machine the Dugard 550 handles stainless very very well. The machine has a 10,000rpm spindle, the horsepower is very good and it will cut all day long."
Referring to why the company has purchased yet another Dugard machine, Liam adds: "We have been really impressed with the first two Dugard machines we bought and the service has been great. The machine it replaced was getting a little bit old and the spindle was only 6000rpm, so it just wasn't machining how we really wanted to. From experience, the first place for us to go was Dugard to see what they had available – the Dugard 550 ticked all the boxes."
From order to delivery, the machine was on the shop floor in a matter of weeks. As Liam continues: "The machine was a stock model in their showroom and as soon as we were interested, we paid a deposit and it was just a case of sorting things out here to make sure we could get the machine placed. Dugard delivered the machine and took the old machine away and they re-sited another machine for us – it was all done and dusted in 1 ½ hours. As a company, Dugard understands we have to make money and downtime loses money, so they do everything in their power to get us up and running as quickly as they can."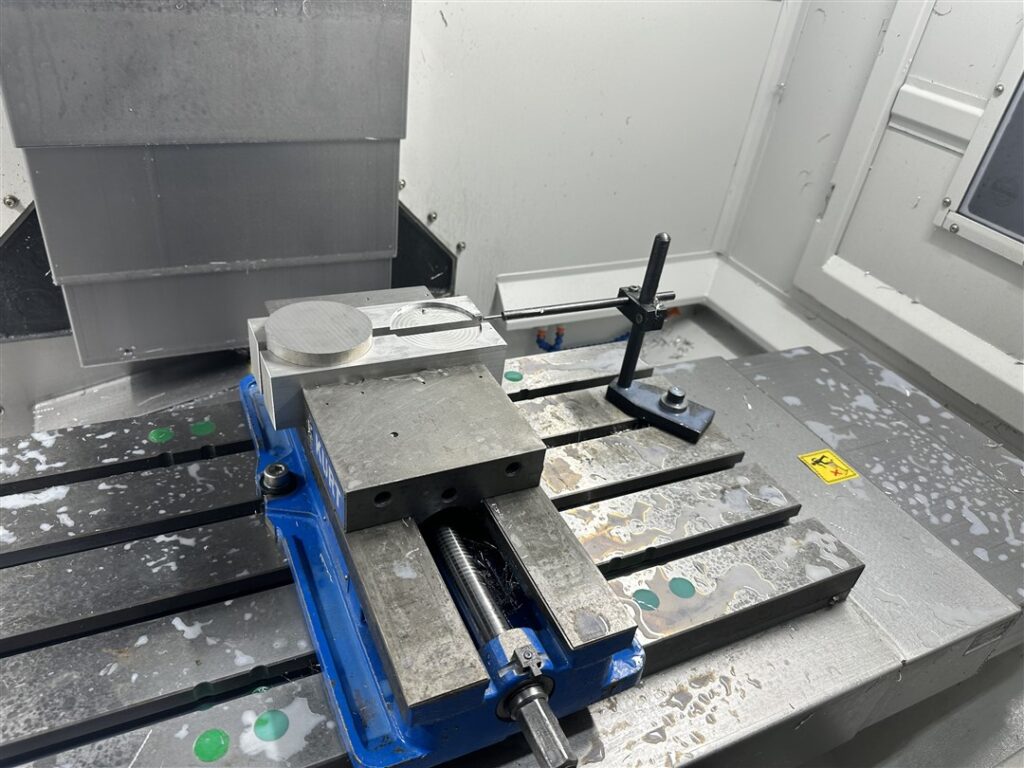 The company is programming its machines with an off-line CAM system, alluding to this, Liam says: "The latest machine fits in easily, just like the other machines. There is a post-processor for the machines, so you don't have to make any changes. Additionally, we have a mist filtration system on the latest machine. We were debating whether we needed a filtration system, but to make sure we were compliant with legislation, we installed a Dugard filtration unit on the Dugard 550 machine."
In conclusion, Liam says: "The machine was delivered with the filtration system already fitted, and as we were very happy with immediate results, we asked Dugard to retrofit filtration systems to our other machines. This was done a day after the Dugard 550 machine was delivered and installed. The service has been fantastic and whenever I speak to anyone who is looking for a machine, I always recommend Dugard because they haven't put a foot wrong for us. There is nothing that is too much trouble for them and they will help you out as much as they can."