Adams slides into 3-axis machining with Dugard
As a predominantly sliding head turning machine shop, Adams Engineering (Ilkeston) Ltd has just purchased a Dugard 1000XP 3-axis machining centre. Initially founded in the 1950s and run as a single cam auto machine shop for decades, the business has more recently been taken over by Scott Burrow. Since the takeover, the company moved to a new and larger premises three years ago and has continued its machine acquisition trail.
Discussing why the company has invested in 3-axis machining, Scott Burrow says: "Our first venture into milling was down to one of our customers. They kept pressing us to do milling work for them, so eventually we took the plunge. With the first machine we bought, we were initially just drilling and tapping prismatic parts and putting steps in plates. It was all very basic stuff in the beginning."
As word got around that the company was undertaking milling work, more enquiries rapidly flowed in. As Scott adds: "We gradually had more and more enquiries, so we took another plunge and bought a larger machine – the Dugard 1000XP 3-axis machining centre."
Alluding to why the company opted for a Dugard vertical machining centre, Scott continues: "We were looking to buy a bigger machining centre than what we already had, and we were initially going to go with an alternative supplier. However, Mark from Dugard turned up and we knew him from the past. He said he was working with Dugard – and that was that. We really like Mark and we have worked well with him in the past."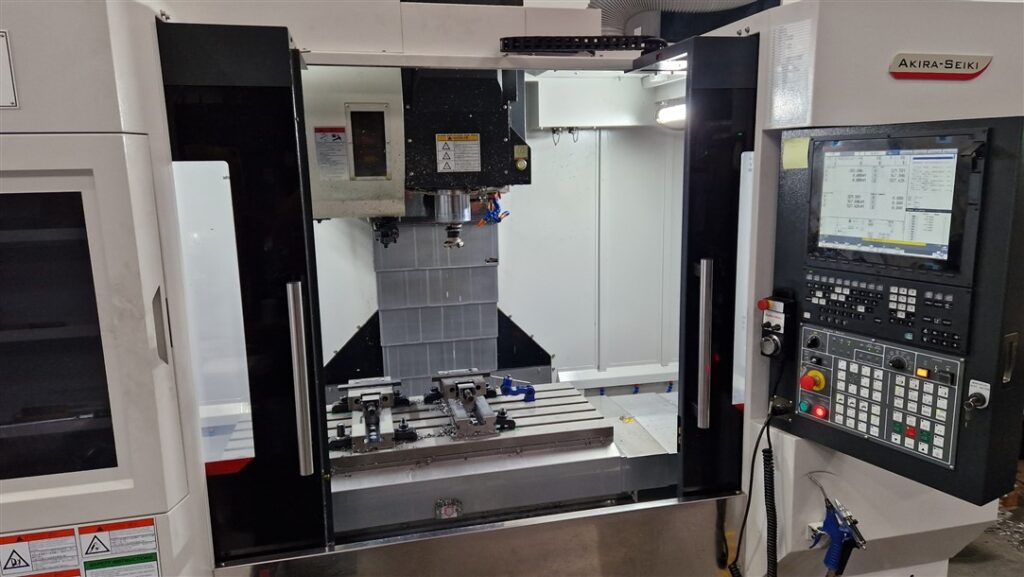 Of course, the purchasing decision was not solely based on a long-standing and trusting relationship. The ISO: 9001 company wanted a machine with a sizeable capacity and a robust platform, which is exactly what the Dugard 1000XP delivers. As standard, the machine has an X, Y and Z-axis travel of 1050 by 540 by 560mm to accommodate large parts. With a powerful 27kW BT40 spindle motor, a cartridge belt drive spindle, pre-tensioned twin nut ballscrews and the FEA-designed meehanite casting, the machine has been optimised for heavy-duty cutting.
As Scott continues: "We just thought – why not go big! This move has paid off as well. We are now doing work that is taking almost all of the bed. The machine has certainly brought in new work and more work from existing customers, meaning we have more work than ever before. When we first bought the Dugard machine, we did not have a lot of work for it. Over the last year, we have gradually filled that capacity."
The Dugard 1000XP has X, Y and Z-axis rapid feed rates of 44, 44 and 25m/min with a cutting feed rate of 20m/min, credit to the powerful Mitsubishi CNC control system. Furthermore, the positional accuracy of 0.01mm and repeatability of +/-0.003mm enable this machine to provide fast machining rates with impeccable precision. This makes the Dugard 1000XP a perfect all-rounder for any subcontract manufacturing facility.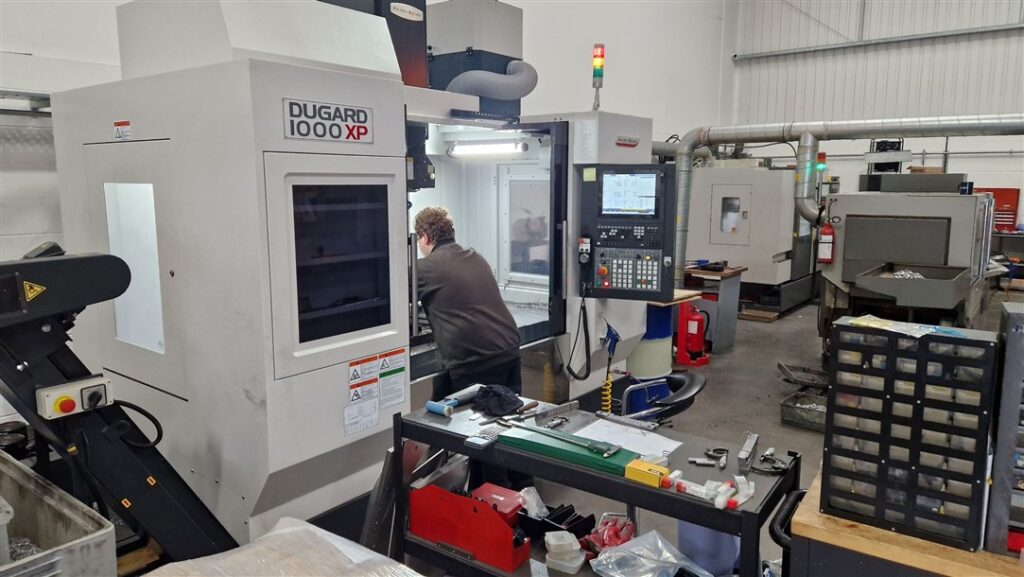 Looking at the type of work the Derbyshire company undertakes on the latest Dugard 1000XP, Scott adds: "We are machining a lot of valves and we do a lot of second operation work for laser cutting companies. These will be large parts that are laser cut and they cannot be finish machined in-house, we strap the jobs down to our machine bed and away we go. We will cut any material from aluminium, brass and typically steel and stainless steel. We bought this machine, we took a CAD/CAM package with the machine and it has transformed the way we work."
Commenting on the service from Dugard, Scott concludes: "We did have a small issue with the machine a few weeks back and Dugard came out the next day and had the machine up and running straight away. We also have the Filtermist extraction system on the machine, which we have on all our other machines and this keeps our machine shop impeccably clean. The Dugard machine has ticked all of the boxes, it has been brilliant for us. It has increased our capacity, it has increased the size of the part we can do, it has increased the complexity of the parts we can do – it has been an excellent investment for us."