We're expanding our presence in Scotland
With UK manufacturing exiting the pandemic at speed and the fuel crisis pushing the UK government to source more fuel from the North Sea, we've now appointed Ross Love to support the exceptional growth and interest levels the we're currently witnessing in our machine portfolio. Joining the company in March as an Area Sales Manager, Ross has been employed to further build the Dugard brand in Scotland.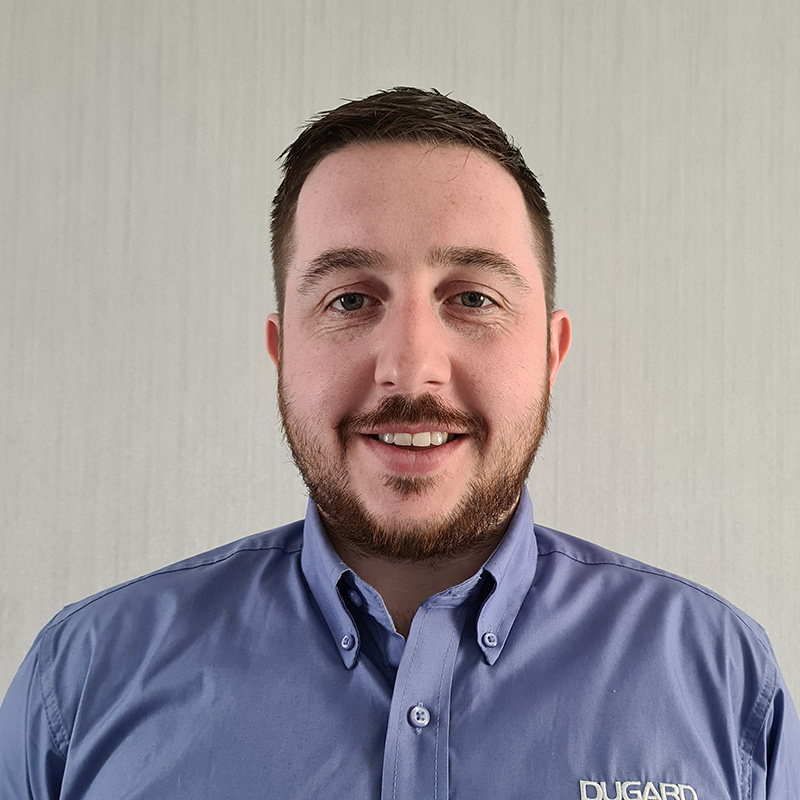 With almost 20 years in manufacturing, Ross started his engineering career as a CNC machine shop apprentice at Wier Pumps – a prestigious Scottish manufacturer. After an eight year journey from apprentice and CNC machinist to subsequently being a CNC programmer, Ross took a position as an application engineer with one of the world's largest and most prominent machine tool brands. With three years in this role, Ross certainly knows his way around a machine tool and can clearly differentiate between sub-standard and high-quality machine tools. It is this in-depth knowledge and an appreciation for the quality of the Ibarmia, SMEC, Kitamura, Hanwha and Pinacho brands available from Dugard that brought Ross to the business.
As well as spending three years with a leading machine tool manufacturer, Ross has enjoyed four years as a technical sales engineer with a marque cutting tool manufacturer. Supporting manufacturers in Scotland in their aims to improve productivity and reduce production costs through the implementation of high-end cutting tool solutions, this position has certainly provided Ross with valuable knowledge and understanding of the Scottish manufacturing landscape.
Commenting on the addition of Ross to the Dugard team, our Sales Director Colin Thomson said: "We are delighted to welcome Ross to Dugard. Ross has an excellent track record in technical sales in the cutting tool sector, which will put him in good stead for his future with Dugard. Additionally, as a skilled machinist, CNC programmer and application engineer for a machine tool company, Ross' fundamental knowledge and understanding will be extremely beneficial to customers of Dugard in Scotland." "We have six machine tool brands that are complemented by extensive automation solutions. With everything from the Dugard cost-competitive range through the robust SMEC series and the Kitamura high-end machining centres, and on to the heavy-duty Ibarmia multi-tasking machines, we have a machining centre to meet the needs of every business. Likewise, we have the heavy-duty SMEC slant bed turning centres, the multi-process travelling column Ibarmia range and the most productive sliding head turning centres in the industry with the Hanwha line-up. Armed with such a diverse line-up, Ross will certainly make further in-roads with existing and new Dugard customers in Scotland. We are excited about the opportunities in front of Ross for expanding the Dugard footprint in Scotland."