Ten years of success in the Middle East oil supply chain for UK based Dugard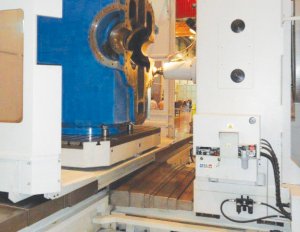 We're famous for our comprehensive selection of machine tools – with the widest range in the UK of horizontal and vertical lathes, machining centres and borers. 
As well as the extremely popular Dugard range, we also represent Samsung Machine Tools, Hedelius, You-Ji, Tos Varnsdorf, MTE, Chevalier and Edel.  The Dugard brand itself is represented worldwide at our offices and showrooms in Poland, Russia and UAE as well as through an extensive dealer network all over Europe.
Dugard were one of the first European based companies to offer machinery in the rapidly expanding Middle East machining sector over a decade ago. Since then, we've have steadily increased our presence and reputation as one of the leading suppliers of Vertical and Horizontal Borers, and CNC Horizontal Oil Lathes. With over one hundred large capacity machines installed through four countries in this quickly developing region, Dugard are in the position to offer a the total package – with local service and sales support also available to all our Middle East customers.
The foundations for our rapid growth in the Middle East were laid by experience gained over more than 70 years, as we've been supplying high quality, high value products to customers in the UK and Europe since 1939. This extensive experience and expertise afford Dugard Machine Tools the luxury to be able to forward order large machinery (perfect for the energy industry) – which means we can react quickly to changing customer requirements and needs.