See you at Robotics and Automation
Our range of Hanwha collaborative robots are making another appearance at Robotics and Automation, the only dedicated robotics and automation exhibition in the UK.
This year they've had to move to a new home at the Ricoh Arena in Coventry (CV6 6GE) as demand was so huge they needed more space. The show's on 29 & 30 October and you can find Dugard on stand number 412.
The technology available to the manufacturing and warehousing industries is moving forward at such a rapid pace, it's vital that solutions are found quickly. And that's where the Robotics and Automation show comes in, giving visitors the opportunity to find out plenty of new info – not just about robots but automated assembly machines and systems, parts handling equipment, industrial automation control and lots more. You'll be able to see the latest innovations and technology currently available to improve your efficiency, help you reduce errors, drive down costs and most importantly gain a competitive advantage.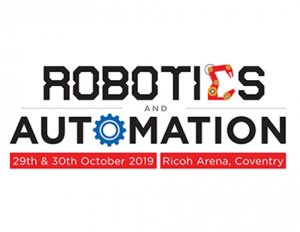 And that's where our range of Hanwha cobots comes in!  We've been the sole UK distributor of these outstanding collaborative robots for about a year now and we've seen interest raise steadily since last summer.  Developed and produced in South Korea, the HCR range can generate some impressive savings in operating costs as well as being incredibly easy to install and run.  For a bit more info on the capabilities, have another look at the demonstration video and interview Paul from MTDCNC did with our technical manager Siavash Baghaei.
There's a lot more information on the Hanwha range of collaborative robots in our Automation section.  Of course you can see them in action at the Ricoh Arena in Coventry for the Robotics and Automation exhibition (29 & 30 October).  If you've got a production problem you think could be solved by a cobot email sales@dugard.com or call 01273 732286 to find out what we can do.