Dugard strengthens turning portfolio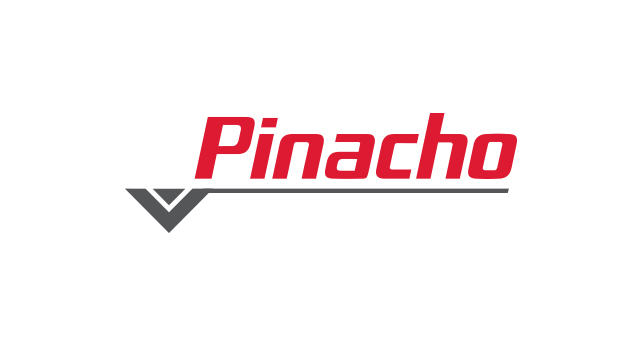 We have strengthened our portfolio of turning centres with the arrival of the Pinacho brand of conventional and CNC flatbed lathes. The Pinacho brand is recognised worldwide for its exceptional build quality and performance, factors that certainly appealed to us when formalising the distribution agreement with Pinacho.
Pinacho offers cost-effective solutions to simple, and complex turned components and we will be aiming to sell the SE, ST and SH series of Pinacho machines. The SE Series of user-friendly intuitive CNC lathes are perfect for everything from education establishments and job shops to companies undertaking small batch production. With a Siemens 808D advanced conversational CNC unit, linear and solid path graphs, electronic X and Z-axis handwheel and a multitude of both standard and optional extras, the SE series is available in three different sizes. The SE-200, SE-250 and SE-325 have a respective centre height of 200, 250 and 300mm with a distance between centres from 750mm to 3m.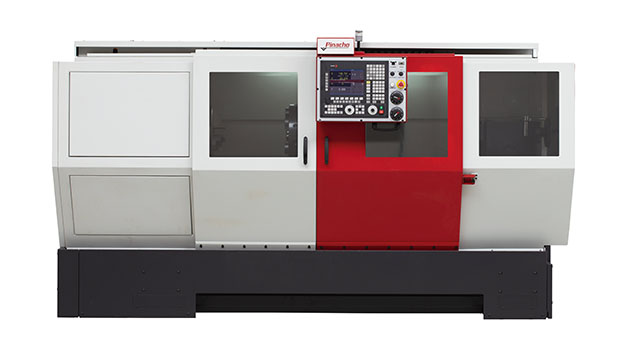 The ST Series of precision flatbed lathes are supplied with the Siemens 828D advanced conversational CNC control with FANUC 0i-TF CNC control as option. Offered with four variants, the ST Series demonstrate increased spindle motor power, an 8-station automatic tool turret and a headstock through bore from 42mm up to 155mm depending upon the variant selected. For heavy-duty roughing, we're introducing the SH-400 and SH-500 Series that offer up to 4-axes that is a platform built upon the highest quality components.
The SH machines are the ideal solution for manufacturers turning parts up to 1050mm diameter with up to 5m between centres. All three series will meet the majority of turning applications from small precise components up to large heavy-duty turning that demands the utmost in stability and rigidity. Additionally, each of the three ranges can be specified with an extremely diverse range of options that will suit the demands of any machine shop. 
Talking about the addition of Pinacho to the Dugard stable, our sales director Colin Thomson said: "The Pinacho brand has more than 70 years of pedigree in building high-quality machine tools. With the company manufacturing its machines in the Basque region of Spain, an area synonymous with many of the world's leading machine tool brands, we are delighted to bring such a prestigious brand into the Dugard portfolio of products."
"The Pinacho range will perfectly complement our existing offering of turning centres that ranges from the compact Hanwha sliding head turning centres through to the robust SMEC range. The Pinacho machines are available for everyday machine shops that want a conventional lathe or cost-effective turning centre through to large heavy-duty machines for turning large components. Pinacho will enhance the variety of solutions that we can offer to our customers whilst maintaining the build quality and reliability that Dugard is renowned for."