Dugard expands the team to futureproof business strategy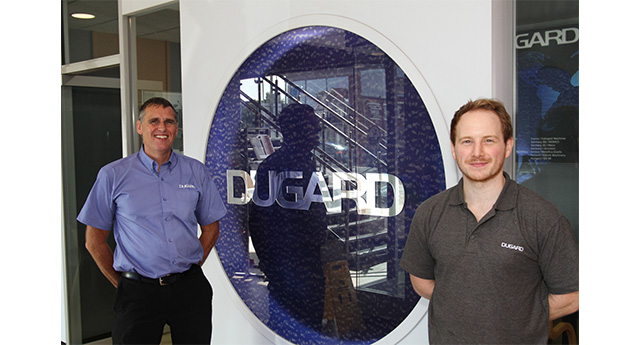 As the world gradually exits the pandemic and the government furlough scheme is coming to its conclusion, there is a sad inevitability of pending redundancies throughout the industry – but not at Dugard. We are delighted to announce the appointment of two new staff.
We're defying the trend of machine tool companies that are shedding staff, as we see now as the perfect time to invest in the team and strengthen our business model for the future. The appointment of Mike Corbett, a respected name in the machine tool industry with more than 30 years experience is a real coup for Dugard. In his role as National Sales Support Manager, Mike will be drawing on his experience to support the growing sales team with technical expertise and advice that will help the team to emphasise the capabilities, diversity and depth of the Dugard portfolio – we have a machine for every machine shop.
Talking about Mike's new role, our Sales Director, Colin Thomson says: "Not only does Mike have the technical expertise to really drive home the plethora of benefits of Dugard and our individual brands, he has the knowledge, understanding and also 30 years of industry relationships that gives him an unfathomable rapport with manufacturers in the industry. Mike can succinctly identify the exact needs of the end-user and ensure that they invest in the very best solution for their business. Luckily, by joining Dugard, Mike now has the most diverse and capable machine tools in the industry in his armoury."
Joining Mike as a new starter is Chris Anson, the latest addition to the service team. Taking on a dual role as a new Service and Area Sales Manager, Chris has spent over a decade in the industry, working as a service engineer on some of the world's most renowned and technically advanced machine tool brands. Chris will bring this expertise of working on turning and machining centres as well as sliding head machines to bolster the support for Dugard customers in the Midlands.
Delighted with the appointment of Chris, Colin continues: "Chris has a skill set that makes him the perfect addition to our team. His knowledge of sliding heads, machining centres and turning centres will be a huge boost to Dugard and its Midlands customer base going forward. However, Chris' appointment is part of a longer-term strategy at Dugard where his role will evolve in line with our long-term objectives. We are future-proofing our business and ensuring continuity of customer support from both the service, support and sales function. Having the foresight to do this when many of our competitors are making redundancies, really does emphasise the strength and position of the Dugard brand in the marketplace."