Dugard announce dealership of Samsung Machine Tools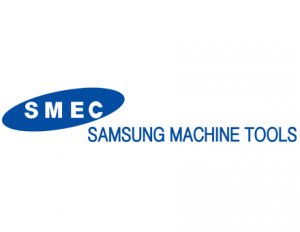 Due to the enormous success selling machine tools internationally Samsung Machine Tools have decided to appoint Dugard as their exclusive agent for the UK, Europe, Russia and the Middle East. 
Dugard will be at EMO machine tool show in Hannover on stand G54 in hall 26, so this is the ideal time to stage the European launch of the Samsung Machine Tool Range.
The European launch of the Samsung Range of machines is the first time Samsung have appeared at a major European show. The product range has the reputation for being the highest quality machines from that part of the world, with highly competitive prices as an extra bonus. Dugard will be showing a selection from their extensive range of turning centres to include the PL25MC – a slant bed turning centre with live tooling, C axis and 254mm chuck; the PL 2000SY – a sub spindle turning centre with Y axis traverse as well as full C axis and a heavy duty 12 station turret; and the PL 20MCS – another slant bed turning centre with sub spindle, live tooling and C axis.
Although the Samsung range is the focus at EMO Dugard are also introducing two excellent new additions to the already successful Dugard 32 range. The 32 sub spindle range is one of the most successful Dugard machines, which has already sold over 300 units throughout Europe and Russia to date. The new machines both feature 52mm spindles. The Dugard 52TTSY has twin 16 station turrets as well as Y axis on the upper turret and state of the art built in spindle drives. The other new models is the Dugard 52 Twin Spindle – again with twin tooling blocks offering turning, double axis milling, B axis on rear milling attachments, 18 driven tools as well as state of the art built in 52mm capacity spindles, front and rear.
All the machines will then come back to the Dugard Head Office in Hove for the Open House which runs from 18 – 20 October. The Open House will showcase not only the Samsung range but also the established Dugard range of vertical machining centres and CNC lathes as well as giving visitors the opportunity to ask Dugard Sales and Applications engineers for help and advice.