DGF Engineering takes control with Dugard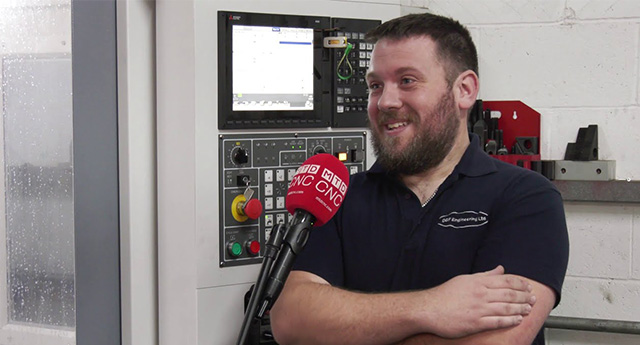 Founded in 2005, Royston based DGF Engineering Ltd has recently bought its first CNC machining centre from Dugard. The subcontract manufacturer works with customers to undertake everything from design and consultation through to prototypes, small batches and production run machining.
With the 3-axis machining centre marketplace being extremely competitive, MTD asked Liam why he had opted for the Dugard 1000 machine with its spacious X, Y and Z-axes of 1050 by 640 by 660mm. As the son of company founder David, Liam Fernard says: "There is a range of reasons why we picked Dugard as our supplier for this machine. Firstly, we wanted to move away from our current supplier, as we weren't particularly happy with the service. With regards to the Dugard machine, we really like the look of the machine. It's a robust and durable machine and it ticked all the boxes for us. We do quite a lot of large workpieces and the 1m bed is perfect for larger work. With regards to training, we went to Dugard on the south coast and it was excellent and really comprehensive."
The new Dugard 1000 at Hertfordshire based DGF Engineering will be tasked with machining subcontract components that range from parts for the scientific and laboratory equipment sectors, gas analysers and chemical detection systems, telecommunications and optical fibre and cable manufacturing work as well as bespoke machining for the automotive and agricultural sectors. The recently installed 3-axis machining centre from Dugard Machine Tools is the first machine at DGF Engineering with a Mitsubishi CNC control unit, the powerful Mitsubishi M80.
As well as a spacious work envelope, the bed of the machine can accept a maximum table load of 1176kg whilst the BT40 spindle taper is supplied cutting tools from a 24 position drum type tool changer. With cutting feed rates in X, Y and Z axes of 12m/min and rapid traverse rates of 30m/min, the extremely robust and well built Dugard 1000 vertical machining centre provide stability, rigidity and productivity levels that are ideal for subcontract manufacturing companies.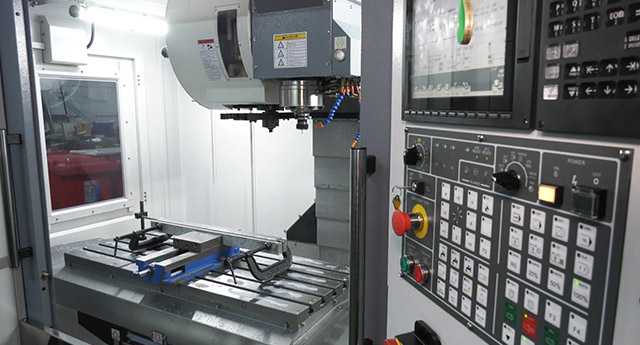 With most machine shops tending to keep to a CNC control platform that they are familiar with, MTD asked Liam Fernard from DGF Engineering how the transition from a familiar CNC platform to the new Mitsubishi platform has been. Liam who joined the company back in 2007, says: "It has been very easy. Once you get used to the control and understand where the buttons are, it's very easy to use. I certainly believe it's the right decision for our business. From my understanding, the Mitsubishi M80 control is a more powerful control than other control units that we have been used to. So, with the work we have planned for the future this CNC control will certainly aid us as we go forward."
Like any subcontract business that frequently undertakes repeat work, MTD asked DGF Engineering if transitioning parts from one machine to the new Dugard 1000 with the Mitsubishi M80 CNC would be an issue. Liam replied: "There have been no issues whatsoever. There may be compatibility changes that we may need to make with existing programmes, but they are very small tweaks. The programmes will be as they are on any other machine that we have here already. I was initially dubious about the touchscreen control, especially in the engineering environment with dirty fingers, but it works really well and makes things a lot easier."
"In the future, we are aiming to look at more 3D machining and more complex work. The Mitsubishi M80 control will position us well for this work. I have been told that the processing unit on this Mitsubishi M80 CNC control is far superior to anything else we have used previously."
Looking closer at the Dugard 1000 machining centre, Liam says: "We have been really impressed with the machine. Everything so far has been faultless, the service from delivery through installation and the support I have had so far has been perfect. Nothing has been too much trouble for Dugard."